As guest editor and co-author of The Book: On Endless Possibilities", published on the event of the Read or Die Independent Publishing Fair. The Folio Club. Barcelona, November 27-29, 2015.
The Book: On Endless Possibilities. Issue published on the event of "Read or Die Fair" Independent Publishing Fair by The Folio Club, 2015. 
Direction and Editorial Coordination: Natasha Christia. Creative Direction and Design: Folch Design Agency. Produced by The Folio Club
English / Spanish version. Llmited edition of 150 copies.
This publication provides a thorough analysis of the predominant creative-artistic panorama in the contemporary publishing culture. It is also meant to contribute a solid theoretical framework in the study of the newest independent publishing practices,tackling independent publications from a new angle: less than solid and static book formats and more as carriers of a more holistic experience, when it comes to perceiving, engaging, cohabiting and working with contents and printed matter form. The Book: On Endless Possibilities embraces an array of international editorial practitioners whose open-ended hybrid editorial practices lie in the intersection of various fields and experiences: From photobook making to art books collecting, and from activism and artist/curatorial experiments to performance and appropriation. This edition was published in conjunction with Read or die, Independent Publishing Fair at The Folio Club, Barcelona, November 27-28-29, 2015. An initiative by The Folio Club with the support of Kodak. © 2015 Read or Die, The Folio Club.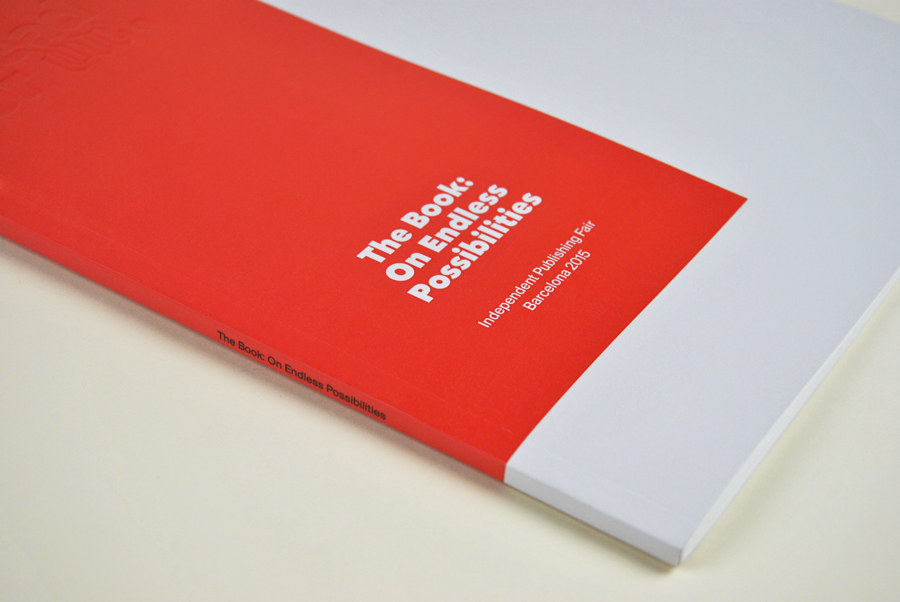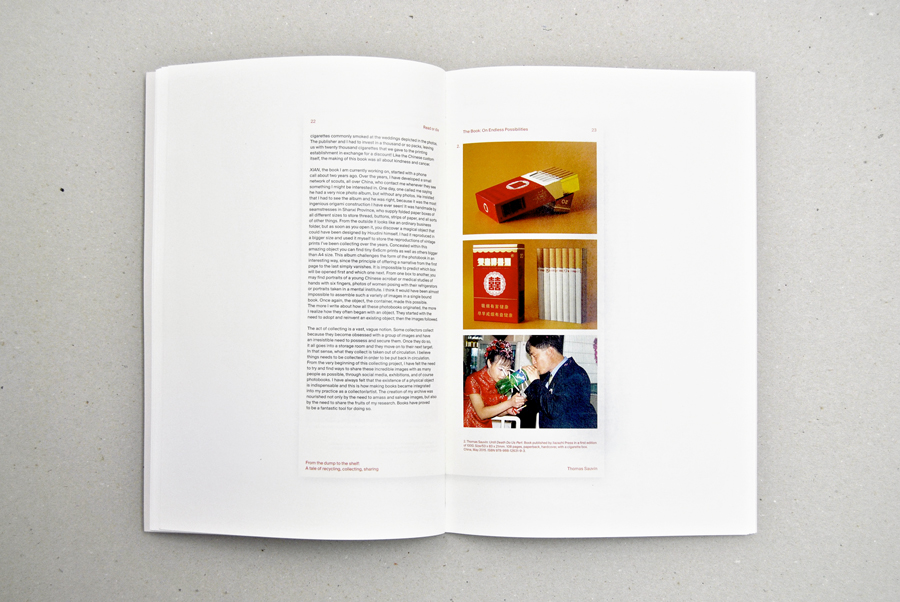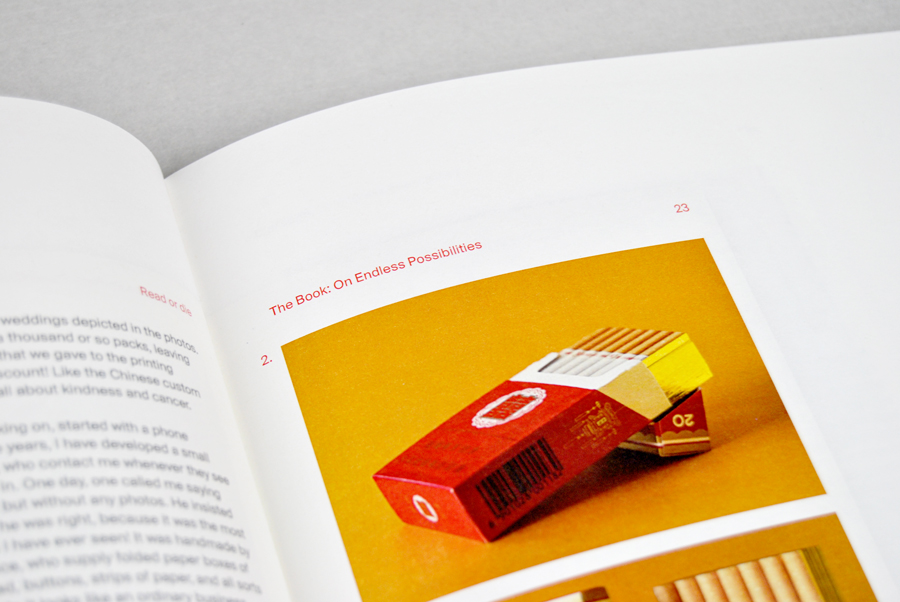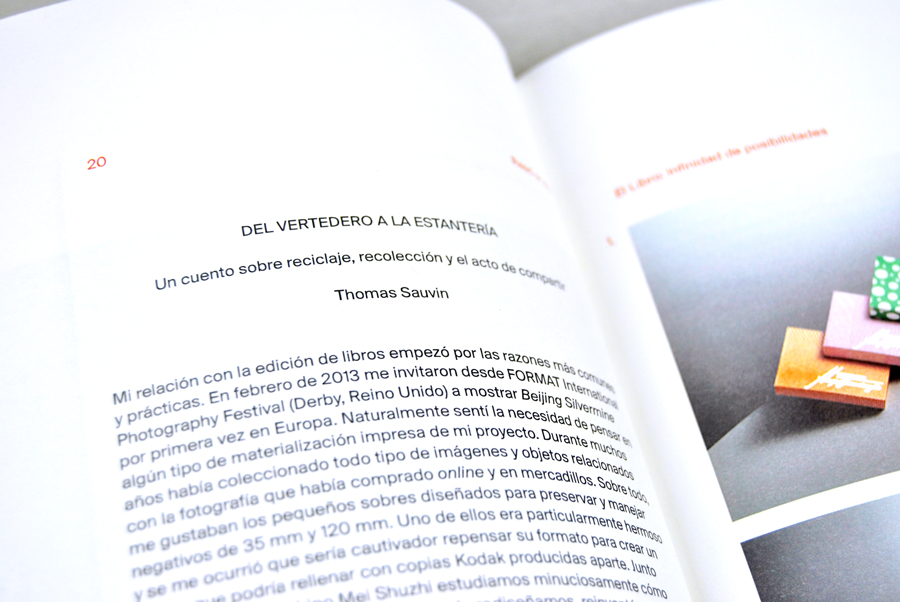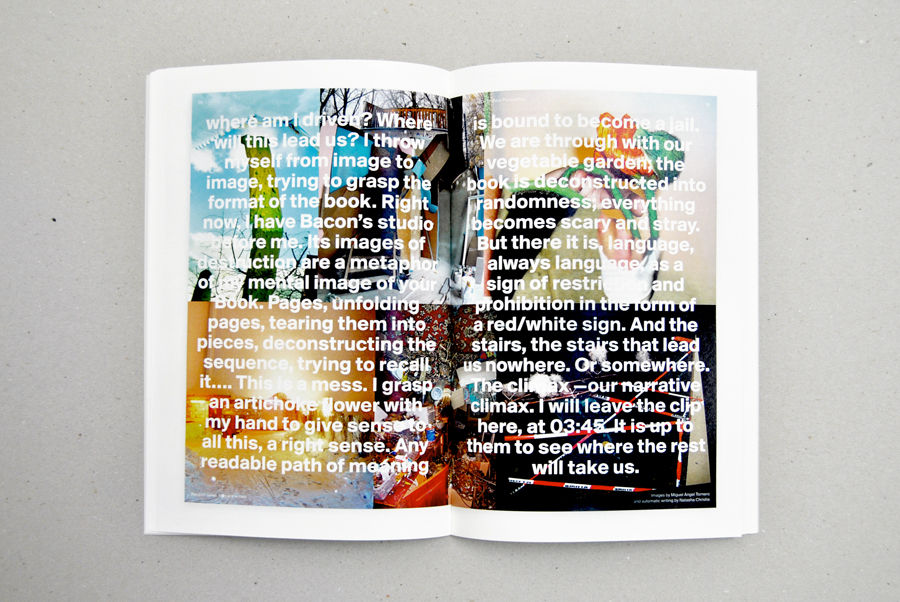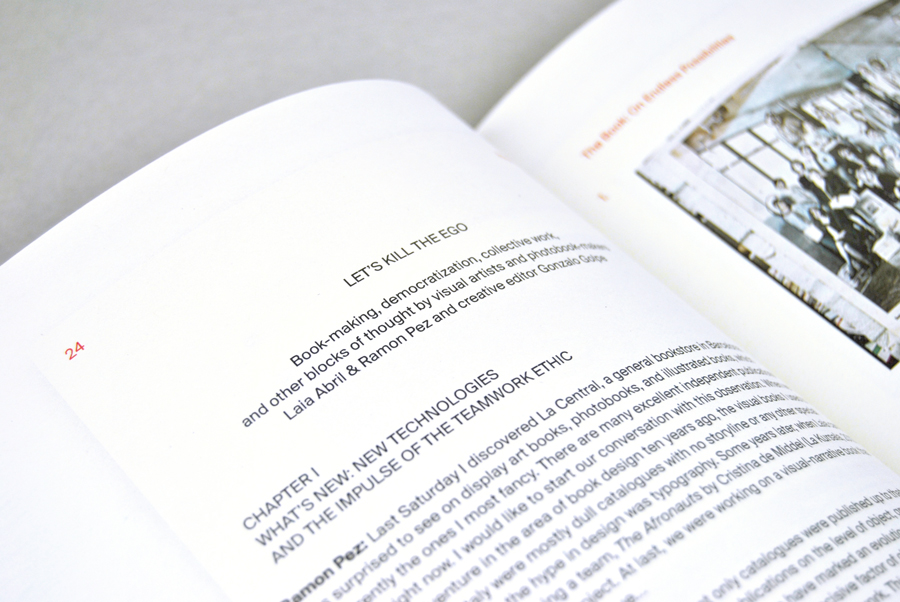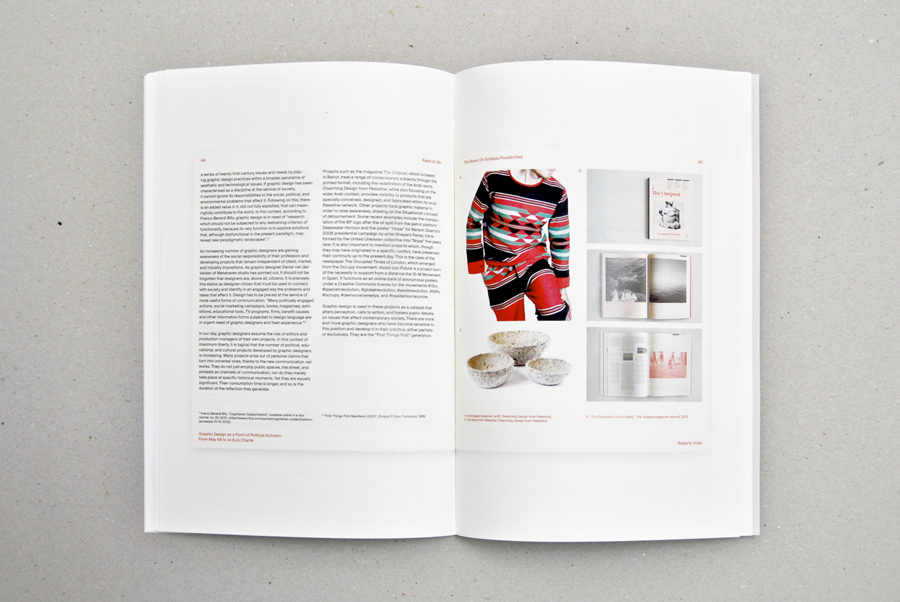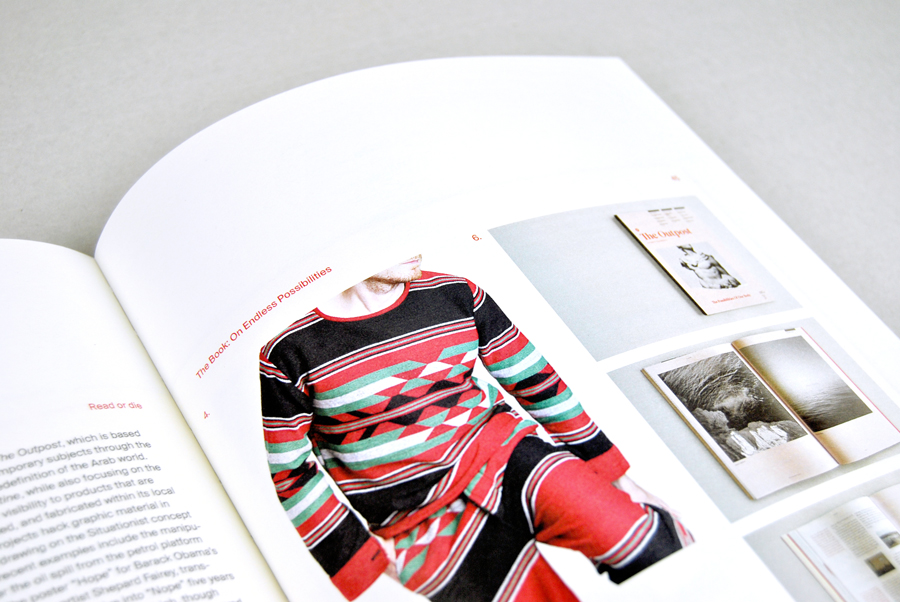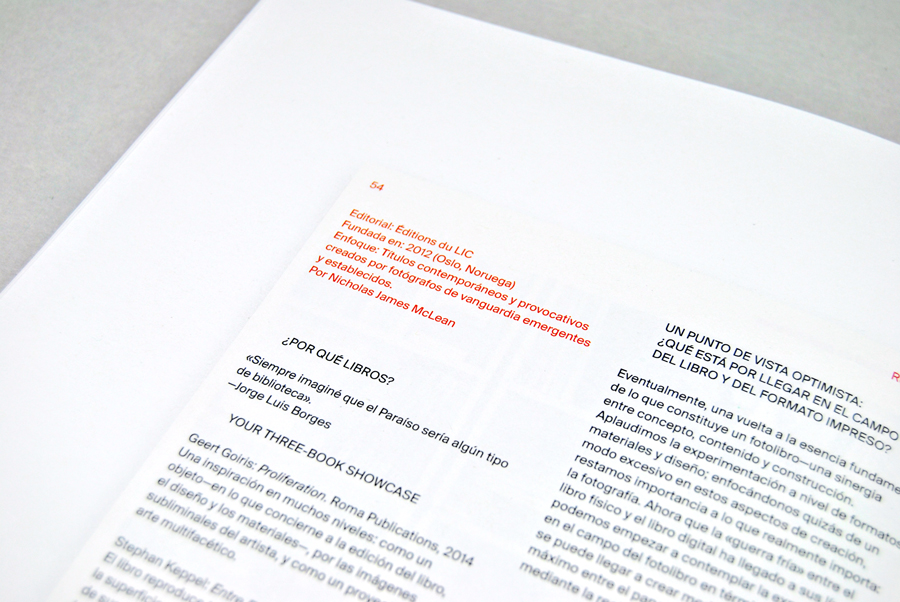 CONTENTS

Read or die by The Folio Club,
The Book: On Endless Possibilities by Natasha Christia
Discipula: When Publishing is Much More than Part of an Artistic Research Model by MFG Paltrinieri
Divine Fire by Lorenzo Tricoli
From the Dump to the Shelf: A Tale of Recycling, Collecting, Sharing by Thomas Sauvin
Let's Kill The Ego: Bookmaking, Democratization, Teamwork and Other Blocks of Thought by Laia Abril, Ramón Pez and Gonzalo Golpe.
Random Series for Quick Writers by Miguel Ángel Tornero.
Correspondences: A Cadavre Exquis on Reading, Identity and Real-time Experience between Sébastien Planas and Paulien OlthetenGraphic Design as a Form of Political Activism: From May 68 to Je suis Charlie by Roberto Vidal
Publishers Showcase: B-B-B-Books (Stockholm) / Cafe Lehmitz Photobooks (Cologne) / Disarming Design from Palestine (Palestine) / Discipula (London-Roma) / Éditions du Lic (Oslo) / Múltiplos (Barcelona) / R.V.Papers (Madrid) / Skinnerboox (Jesi) /Terranova (Barcelona).
To purchase the book, click here.
---
As guest co-editor alongside The Folio Club and Foch Design Agency of the contents of the talks & actions program that took place during Read or Die Independent Publishing Fair. The Folio Club. Barcelona, November 27-29, 2015.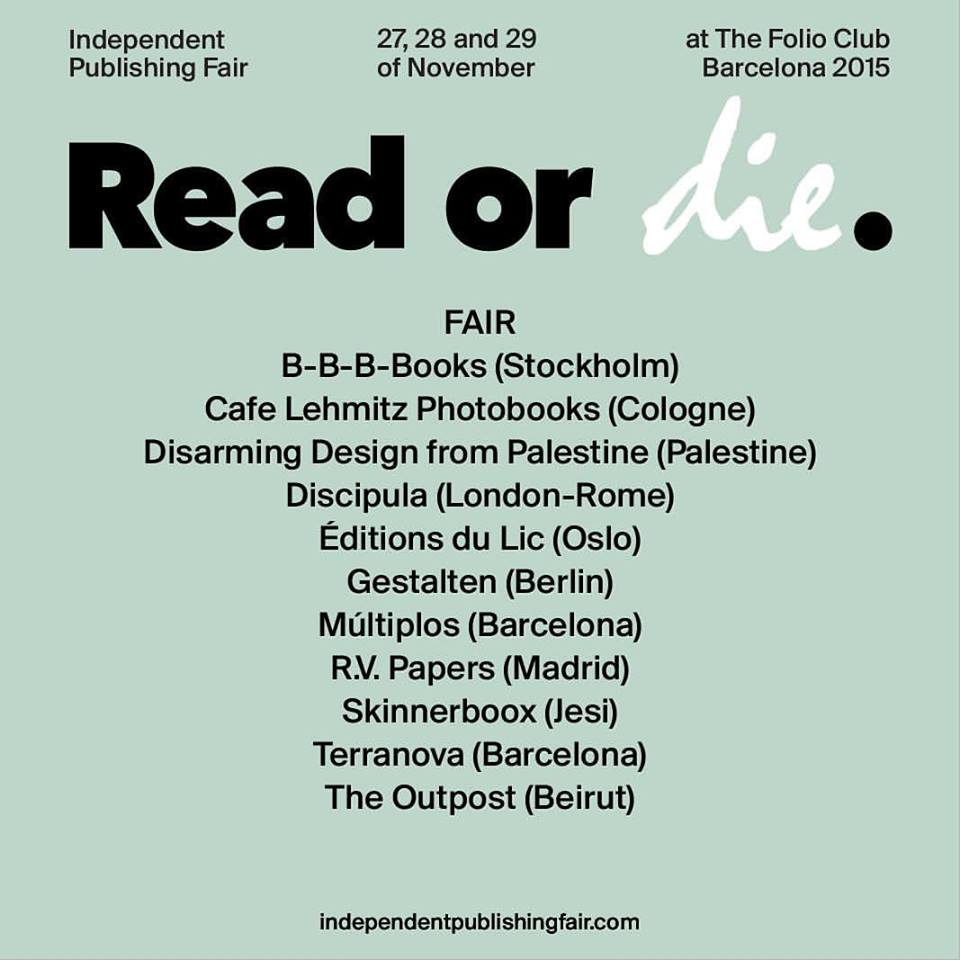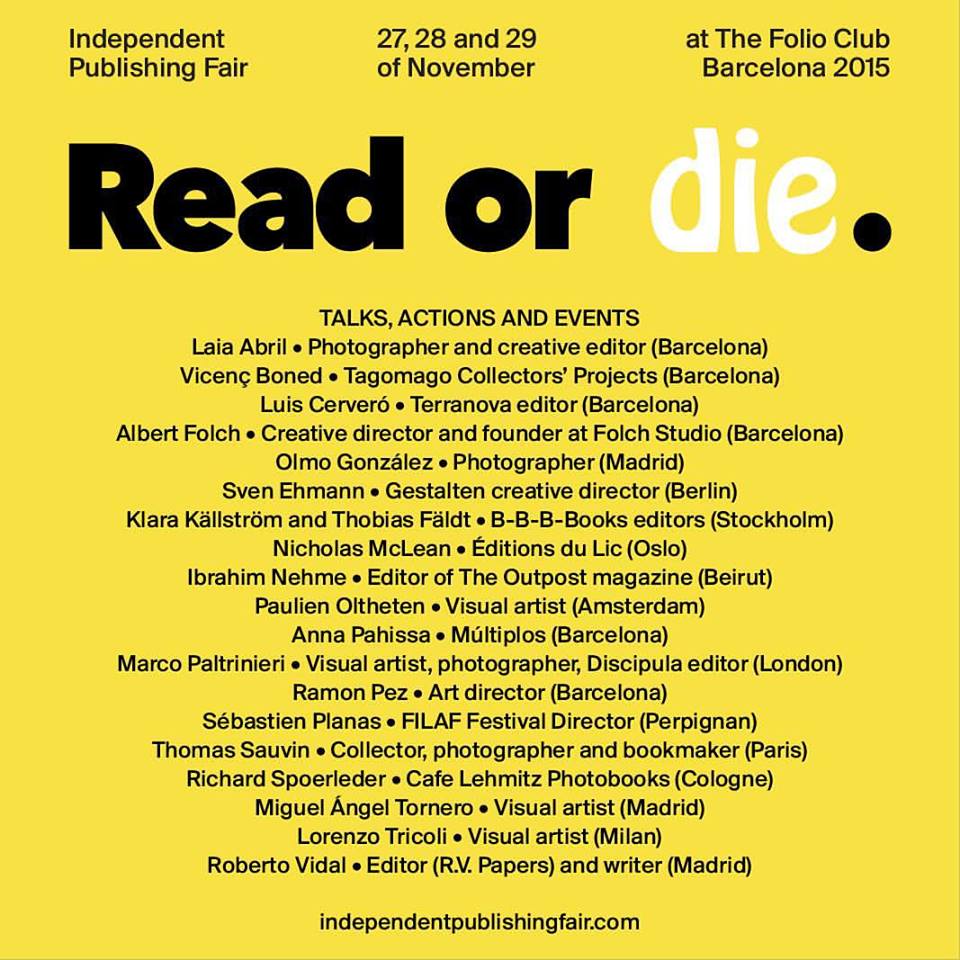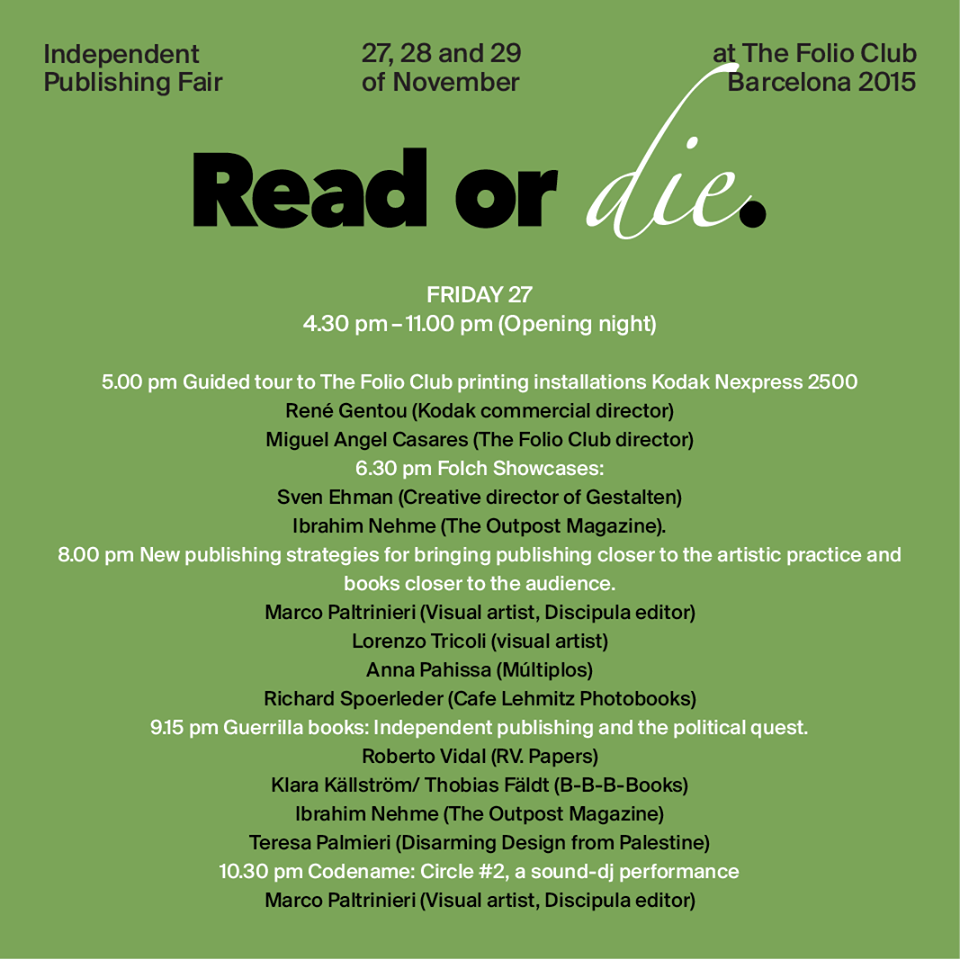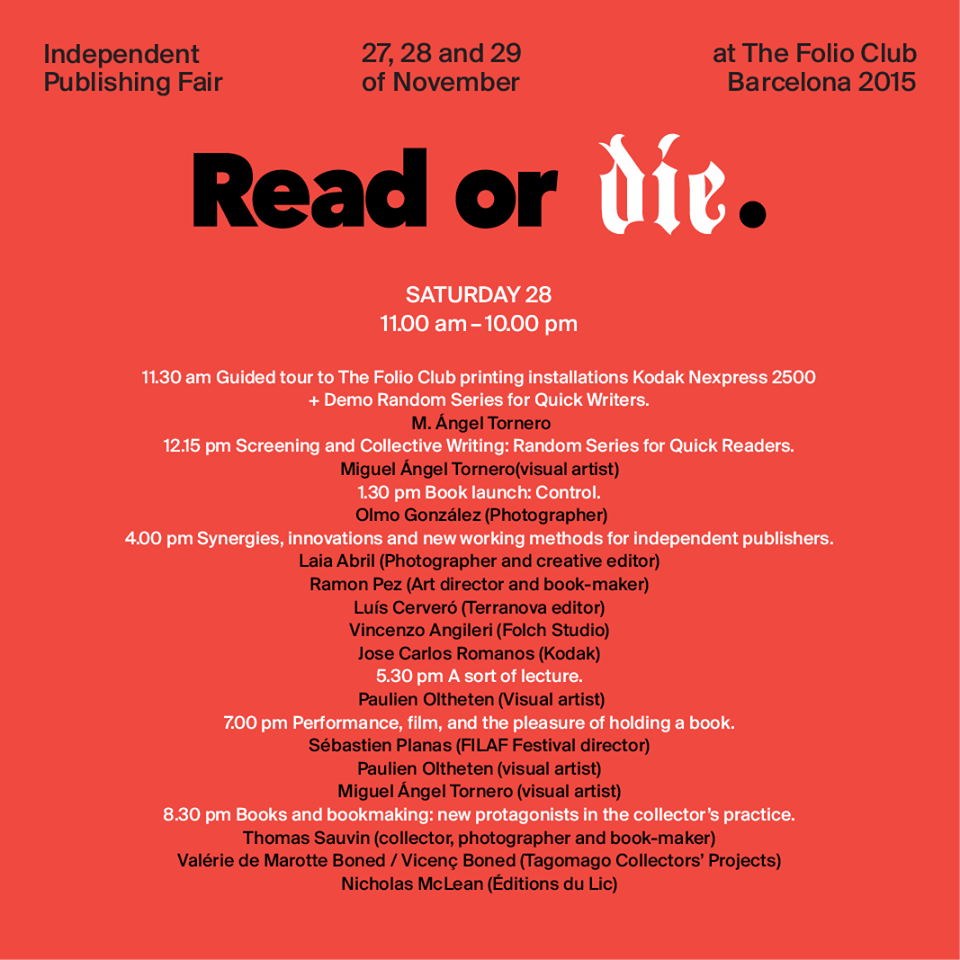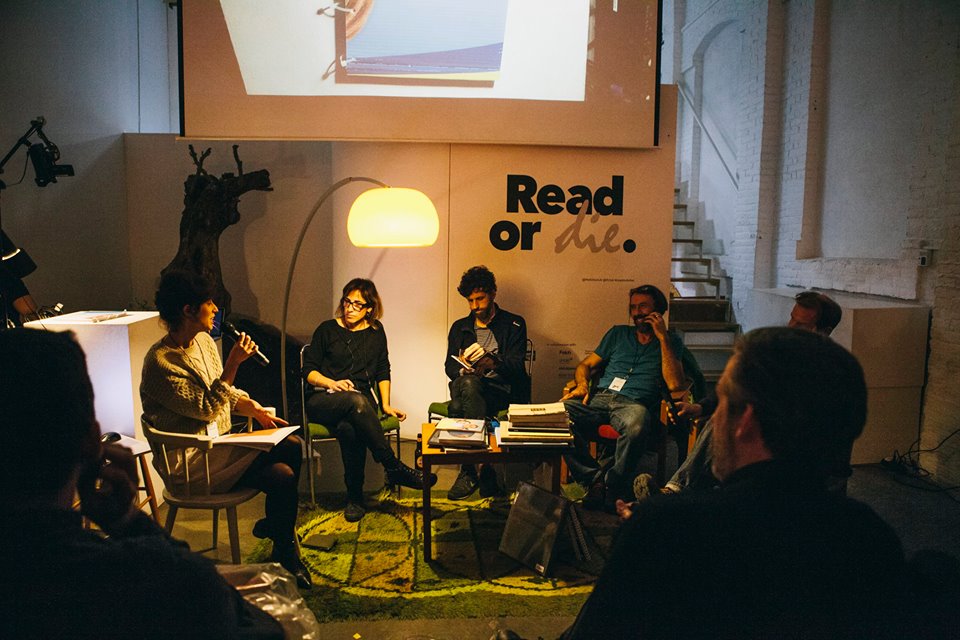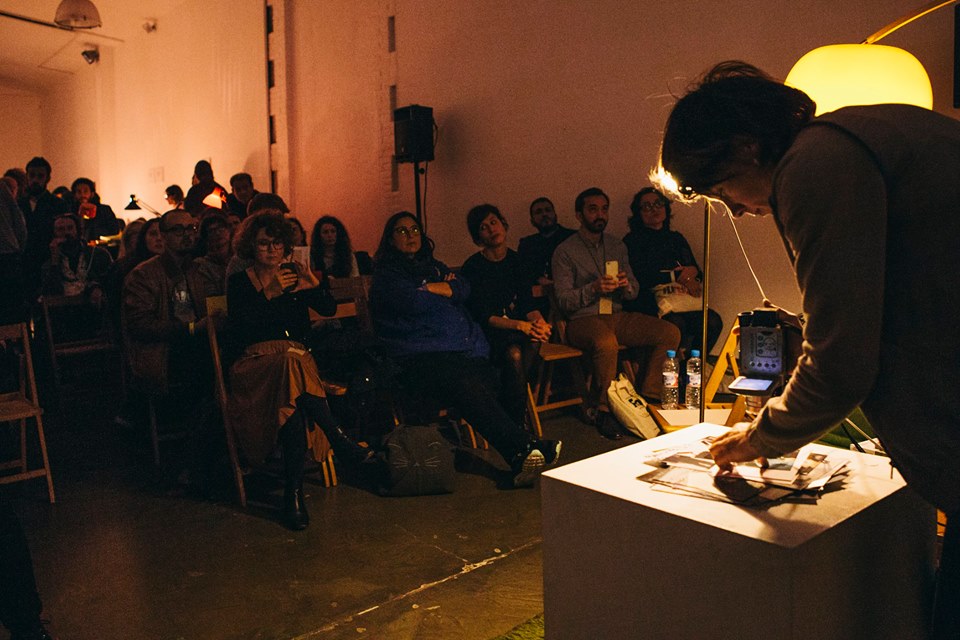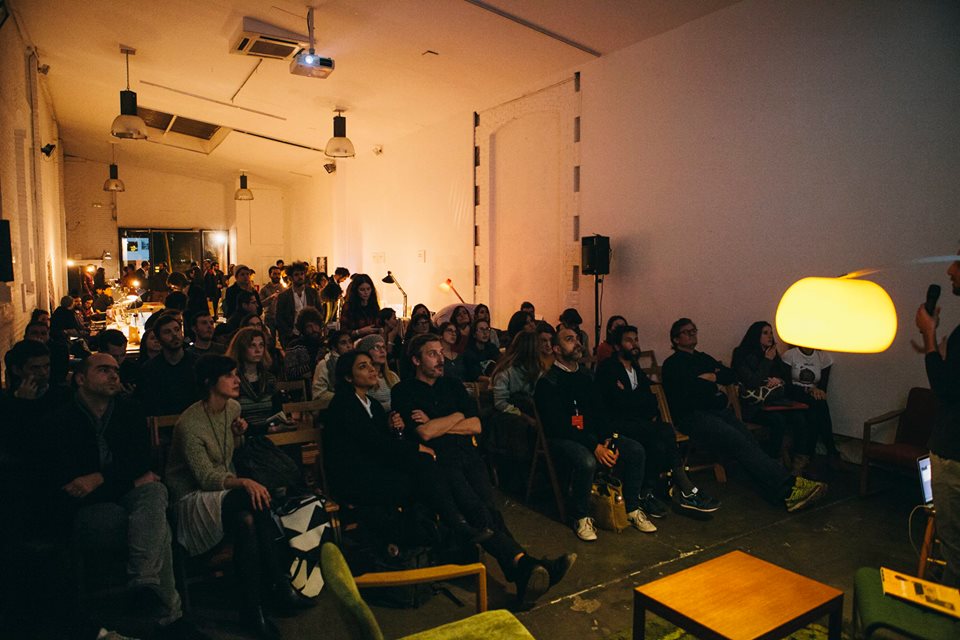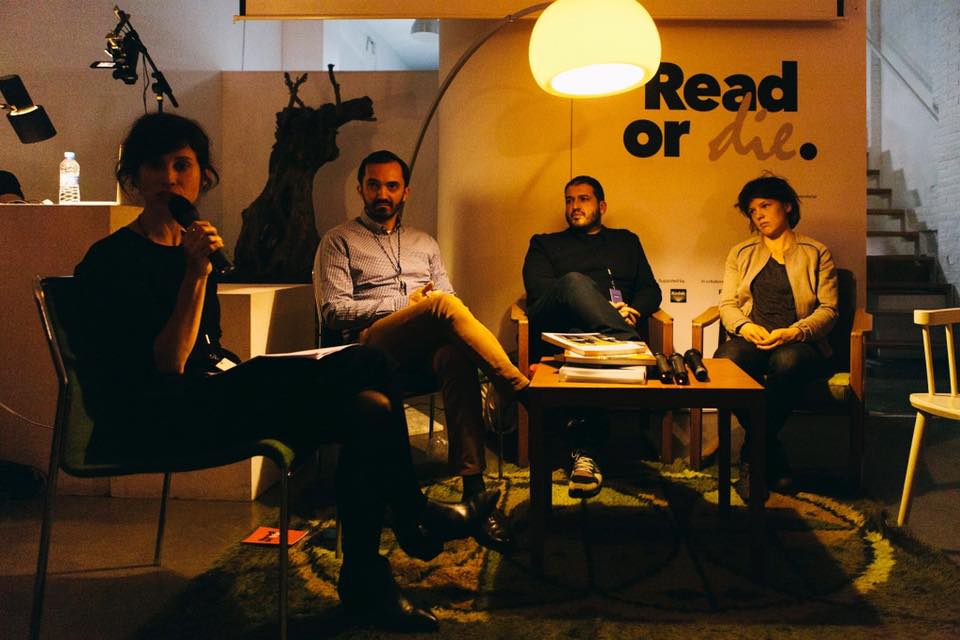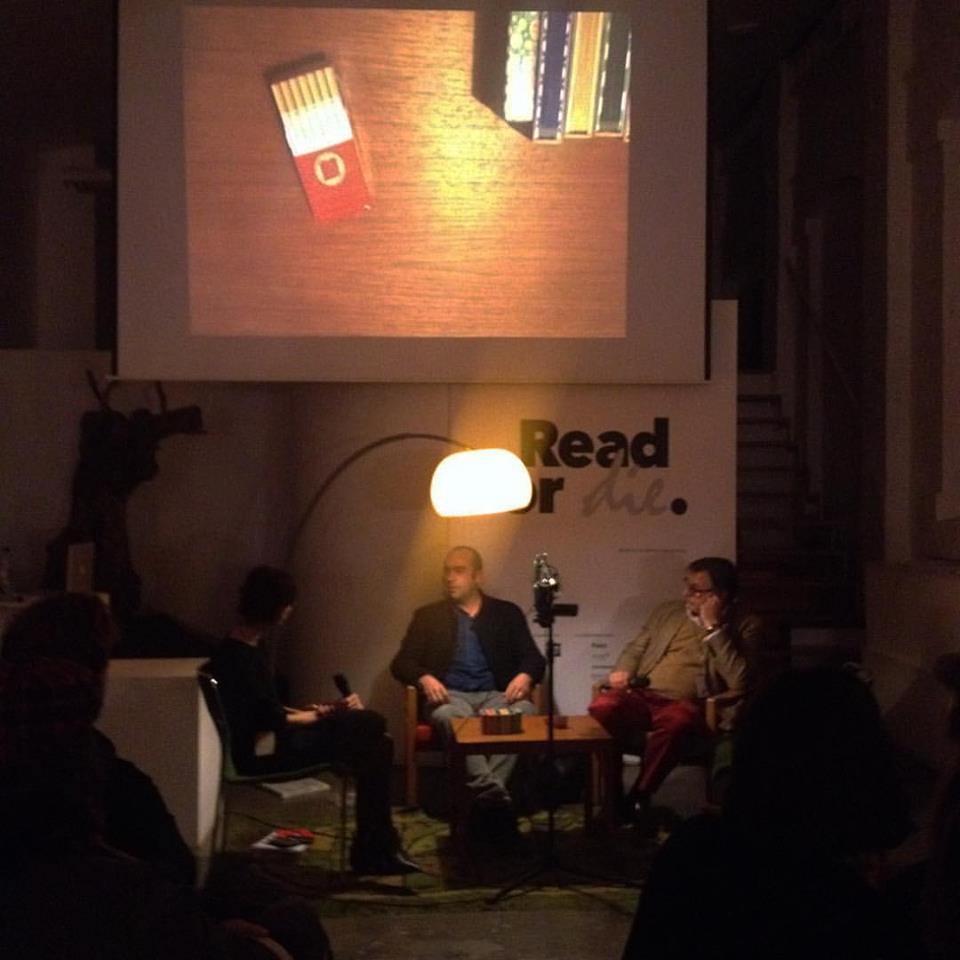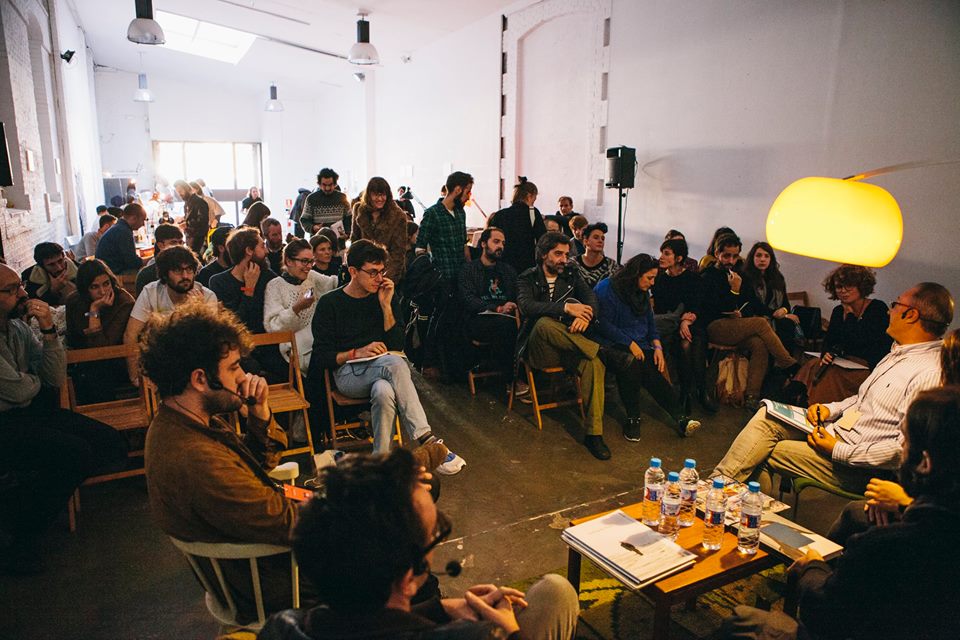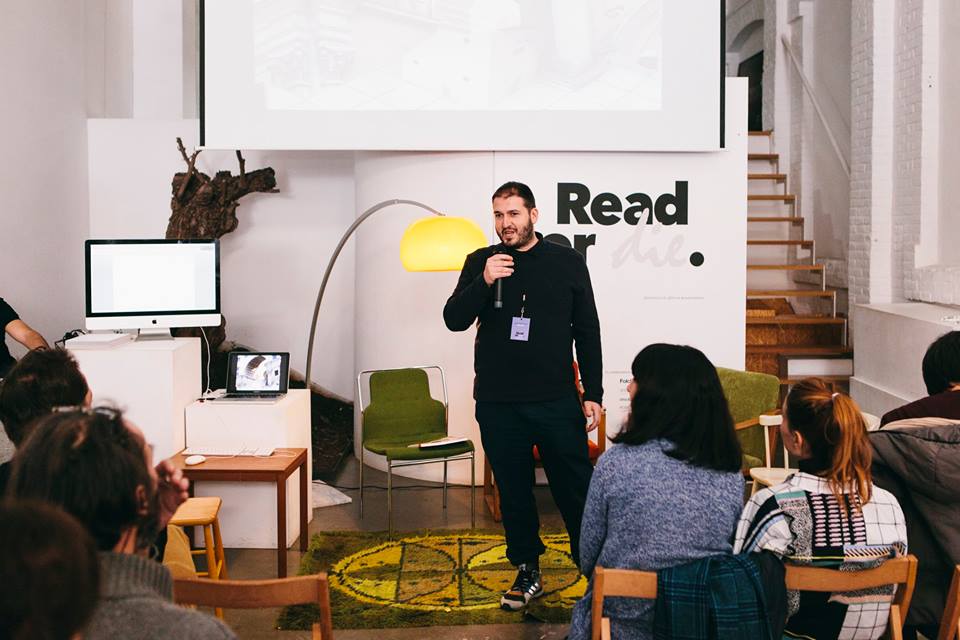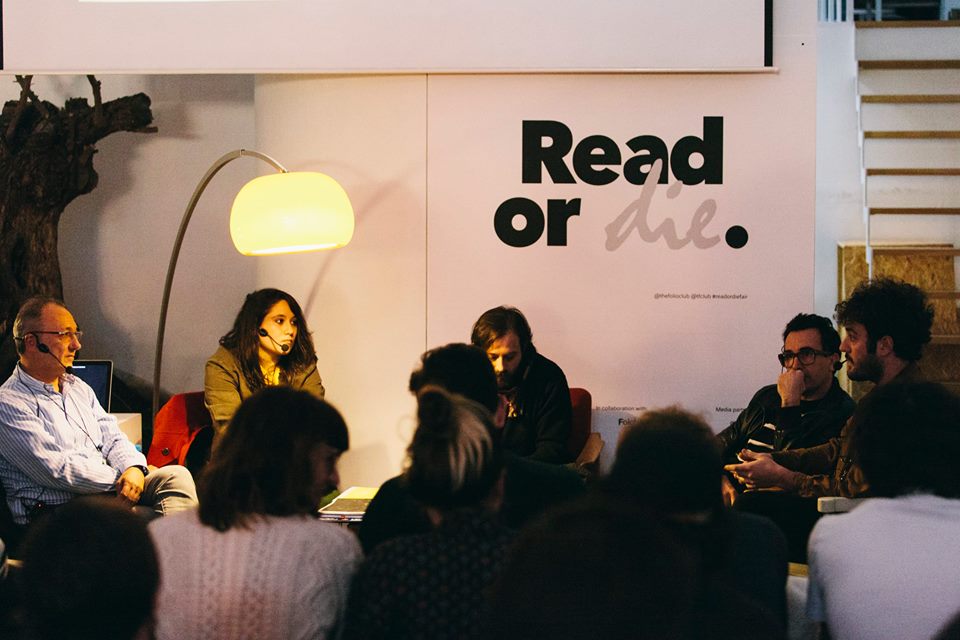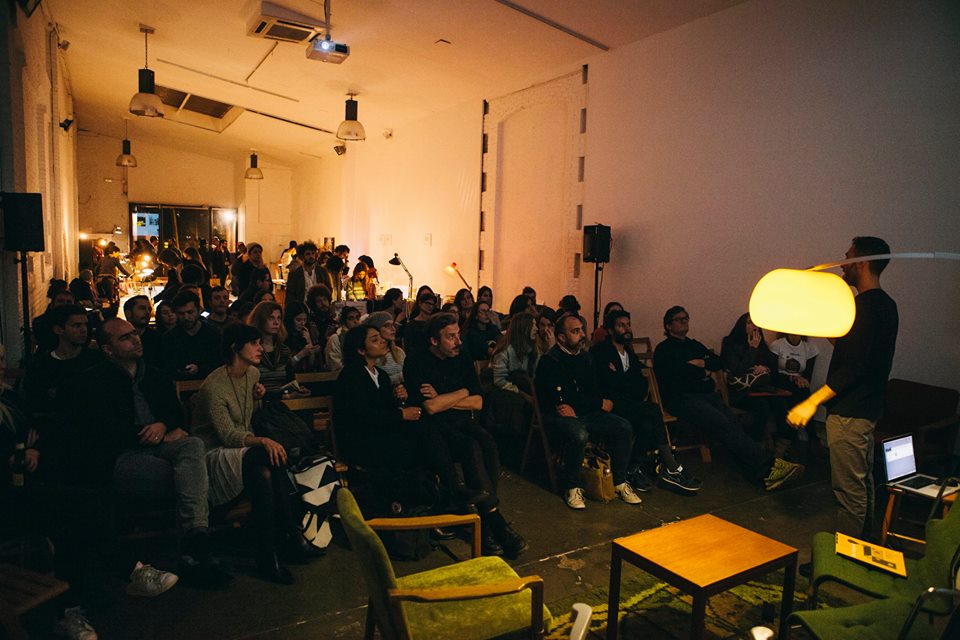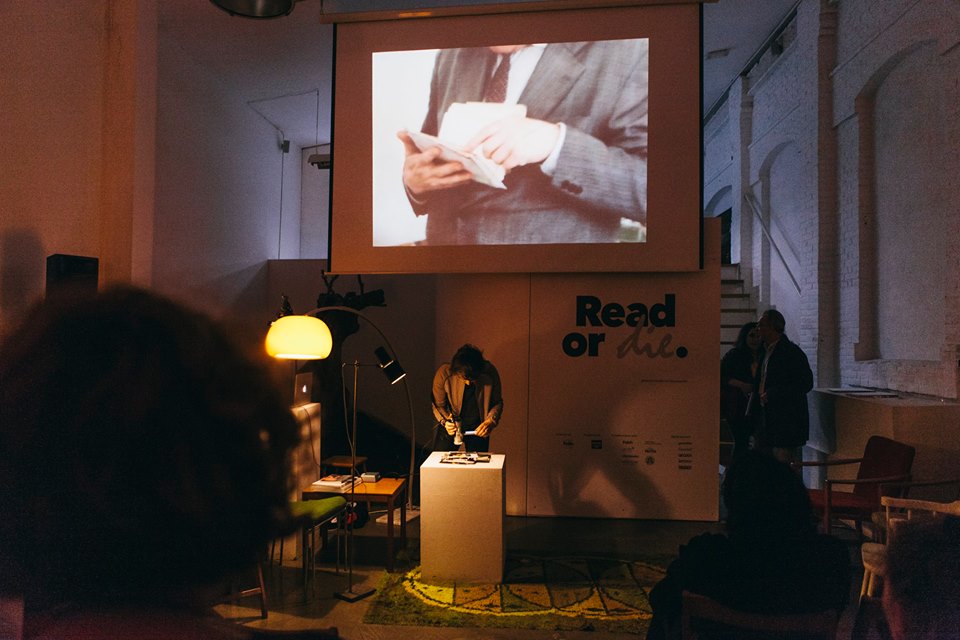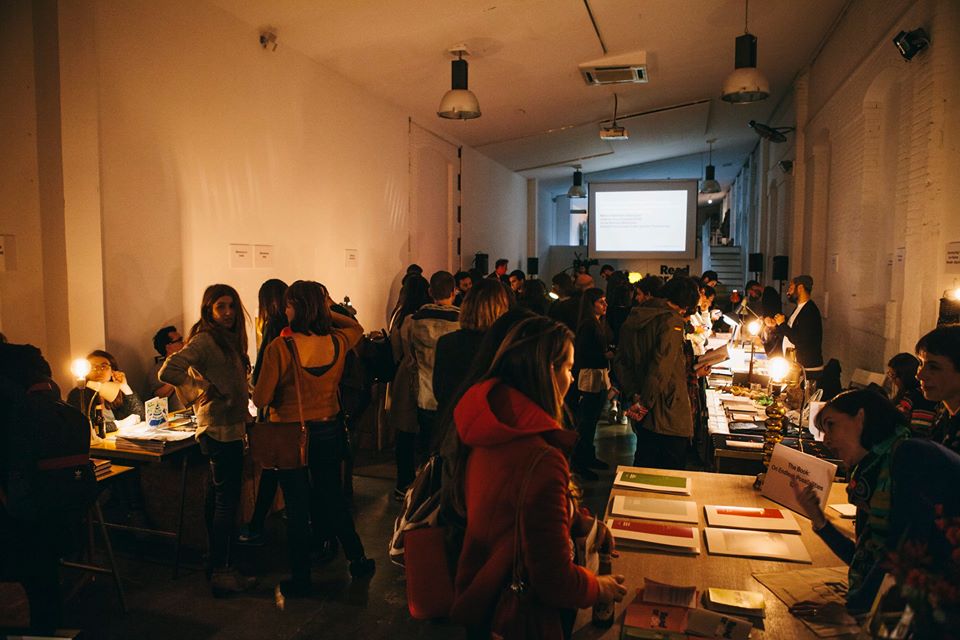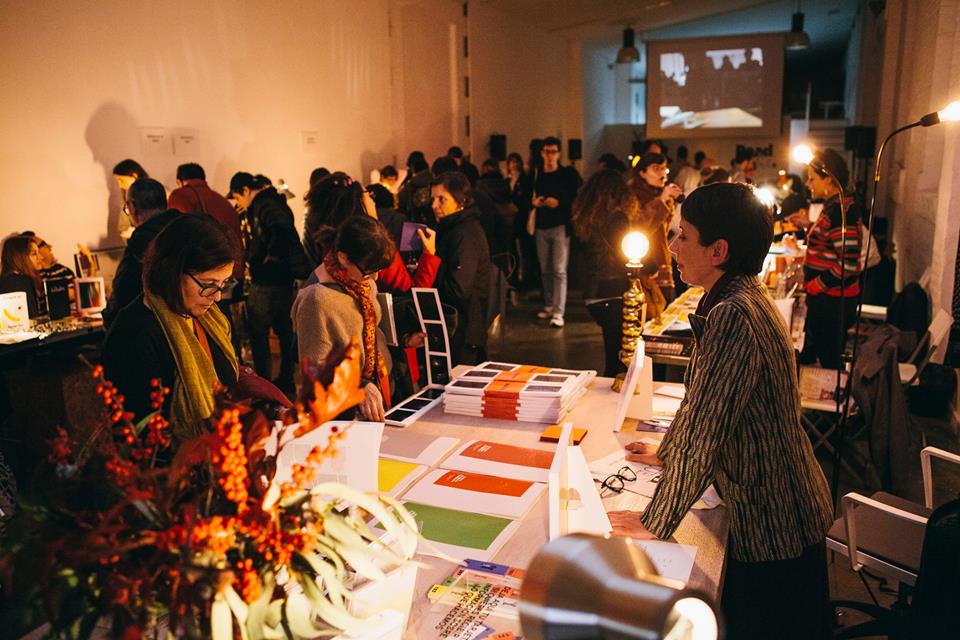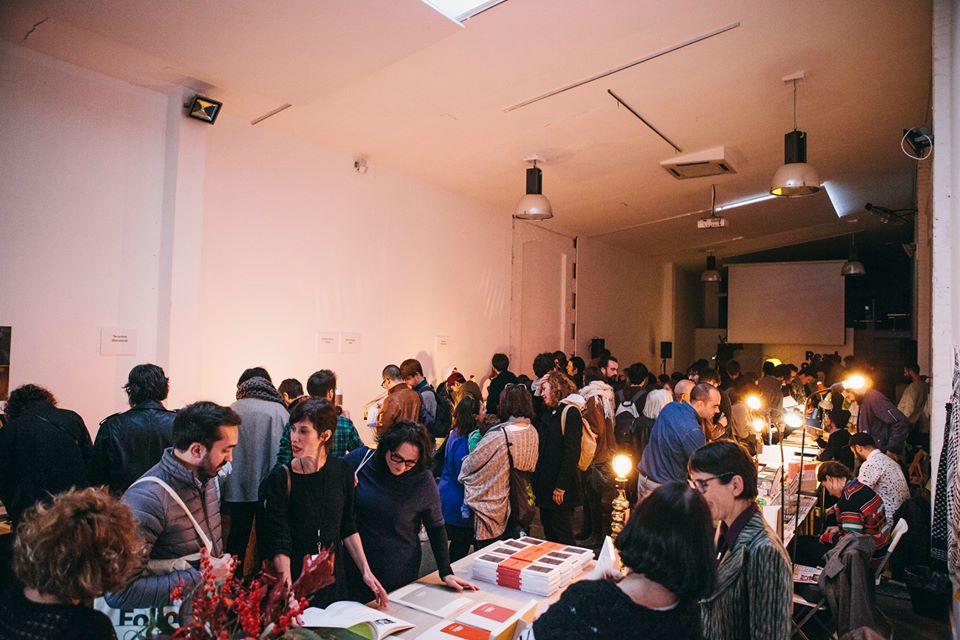 Read or Die publishing fair was established with the aims of supporting the independent publishing sector and providing a showcase to a series of creators committed to the print format. Read or Die was articulated through a fair, a talks & actions program and a publication. All the events took place on November 27, 28 and 29. The Fair hosted a selection of artists, publishers, curators and collectors coming from different countries to offer a wide selection of projects from magazines to artists' books and other creative formats on paper. One of the strongest points of Read or Die was the variety of practitioners who participated in it. This polyphony was made visible through a series of talks & actions that will brought together editorial practitioners from fields as diverse as design, communication, editing, bookmaking and collecting, with the aim to provide a space of debate and brainstorming on novel forms of engagement and experience related with the printed matter. The talks' section constituted a dynamic space enabling, on the level of audience interaction, a further reworking of the contents of "The Book: On Endless Possibilities", a publication curated by Natasha Christia, while showcasing a special selection of projects presented by Folch (Design Agency).
---
Natasha Christia: Introduction statement to The Book: On Endless Possibilities. The Folio Club, 2015.
This publication was born out of our desire to explore new paths of experience and dissemination related to printed matter today. Our use of the term "printed matter" embraces visual narrative books, photobooks, artists' books, magazines, zines, and all sorts of paper-multiples through which independent publishers, individuals, and collectives leave their intellectual and aesthetic imprint on the world's bookshelves. In fact, our aim is to break away a little from strict categorizations and rigid terms that are becoming increasingly repressive. As members of a multi-cultural, multi-tasking global community, we feel more inclined towards hybrid, interdisciplinary, try-out models of creative expression. We have therefore invited an array of international editorial practitioners to investigate some fields of ongoing and potential innovation: visual artists who have proposed specific pieces for this book, artists who integrate publishing into their work, collectors who unexpectedly turn into visionary book-makers, making the most of the printed format as an element in their object-circulating systems, as well as designers, photobook makers, creative editorial teams, activists, theorists, and festival organizers. All of them are engaged and committed agents whose first-person daily practices are nourished by the intersection of various areas and multiple viewpoints. All of them declare themselves devoted and unconditional lovers of the physical book.
Copyright: Natasha Christia / The Folio Club, 2015.
Guardar
Guardar